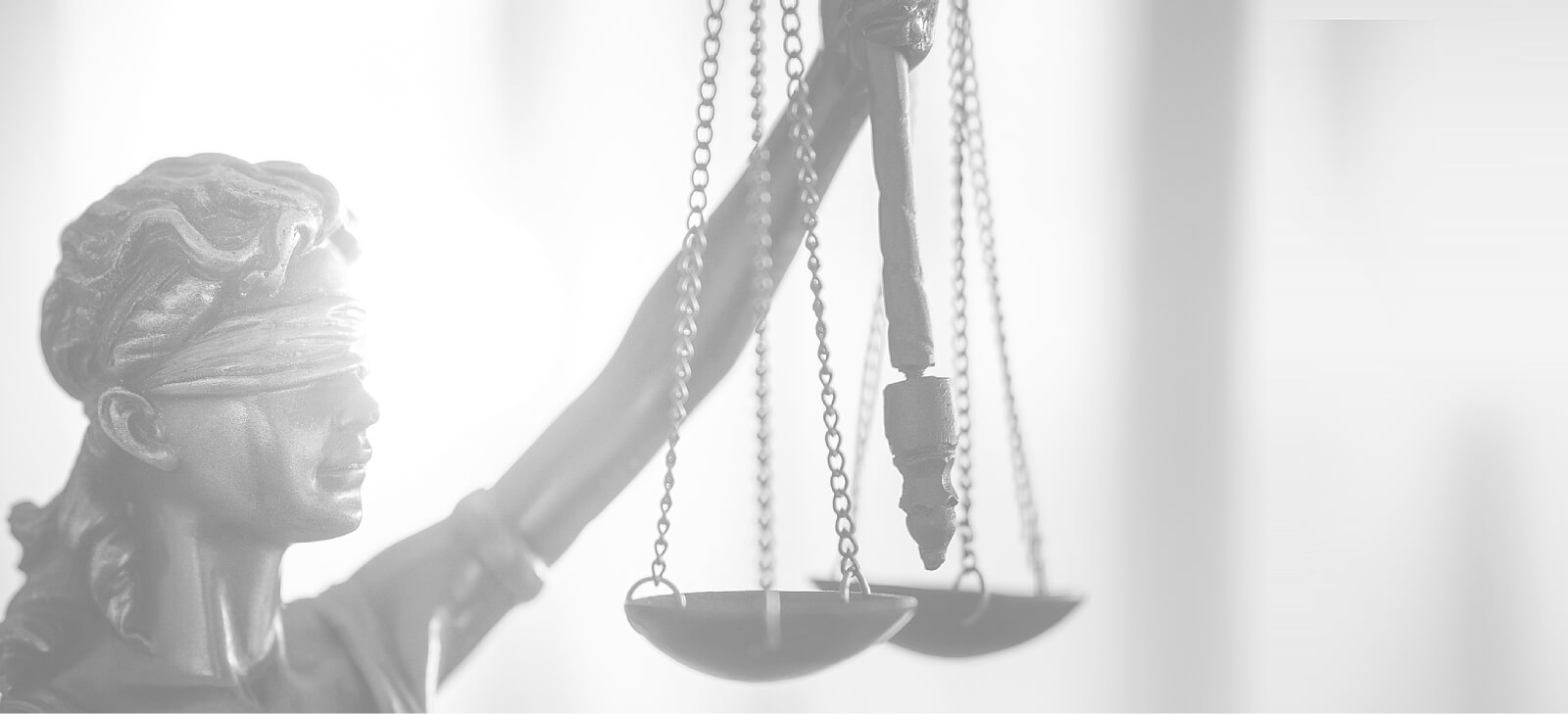 Companies We Have Worked Against
Companies We Have Worked Against
These are some of the Companies We Have Worked Against currently and over the past 25 years. We created this list for you to determine if your employer is one of the Companies We Have Worked Against. We are adding to this list everyday. When we list your employer in this list of Companies We Have Worked Against it means we have collected specialized information about this particular company that can be used in your favor. It is not that we are unfamiliar with your employer, but completely familiar with the company and what their strategies are. Choosing an employment attorney with this type of corporate intelligence places Carey & Associates, P.C. ahead of most firms. We actually keep track of the data we acquire from Companies We Have Worked Against and use it when necessary to give our clients an enormous advantage when dealing with their employers.
Companies We Have Worked Against: Our Employment Law Attorneys have represented Clients in transactions and/or litigation with the following Corporations:
1 touch.IO Inc.
1.2.1 Emarketing
301 HW Opus Holding Co. LLC
10th Magnitude LLC
5N Plus, Inc.; 5N Plus Wisconsin, Inc.; 5N Plus Fairfield, Inc.
64 Solar LLC

A1 Therapeutics

Aberdeen Group
Acellent, Inc.
ACTS, Inc.

ADP, Inc.
Aetna Insurance Company
Aetna CVS Health
AGI
Amcap, Inc.
ANSAC
AIG
AJ Wright Inc.
Alera Group
Allen Systems Group
Alliance Data Corp.
Alliance Solutions Group
Allianz of America, Inc.
Allianz Real Estate of America, LLC
Amazon Corp.
AMC Equity LLC
AMC Network
Amcap Inc.
American Express
American Management Systems, Inc.
Americares
Anesthesia Associates of Danbury, P.C.
Ansac of Westport
Apizzabarra, LLC
Applera Corp
Applied Behavioral Strategies
Aquiline Drones, LLC
Artizan Biosciences
Ares Capital Management
Ares Capital Corp.
Aspen Insurance US Service
Ascension Health Ministry Service Center LLC
Assa Abloy Group, Inc.
Aston Carter, Inc.
AT Kearney
AT&T
Atria Management Co., LLC
Atria Senior Living Group, Inc.
Atria Senior Living, Inc.
Atrion
Automatic Data Processing
Avid Marketing Group
AUA Private Equity
Baldwin Graphics
Bank of America
Baltimore Gas & Electric
Bank Street Group LLC
Barclays Capital, Inc.
Barclays Services Corp.
Barra Italian Street Kitchen
Battery Systems
Baxter Healthcare
Beauty Innovations
Beauty Quest Group
Beekley Corp.
Belersdorf
Bieersdorf
Benefits Administration Committee Unilever Welfare Benefit Plan
Benchmark Assisted Living
Bella Fabrics
Berkley Re America, LLC
Berrystone LLC (School of Rock)
BIC Corp
BitDefender LLC
Blackrock Investments
Black Diamond International Forest Group LLC
Blue-Grace Logistics LLC
Blyth Inc.
BMW of Bridgeport/Brookside Motors
BMS Holdings LLC
Boehringer Ingelheim Pharmaceuticals Inc.
Brick and Wood, LLC
Bridgewater Associates
Bridgewater Associates Genpact
BT Americas, Inc.
Bthere.com
BTS USA
BTS, USA, Inc.
Bristol Myers Squibb and Sema4
Building and Land Technology Management LLC
Bulova Corp.
Bunge Limited
Cablevision
BYK USA Inc.
Capital One
Carlton Industries Corporation
Catapult Learning
Cavalry SPV I, LLC
CBS, Inc. Electrical Source Holdings
Cedar Point Yacht Club
Central National Gottesman, Inc.
Charter Communications
CHE Senior Pyschological Services, PC
Chapin & Bangs
Chemtura, Inc.
Chesebrough Pond's
CIGNA
CIGNA Healthcare
Citibank
Citibank Asset Management
Citizen Watch Co. of America, Inc.
City of Bridgeport
City of Danbury Fire Dept.
City of Milford
City of Norwalk
City of Stamford
City of Waterbury
CNA, Inc./Kemper
Coca Cola Co.
CollegeWise
CompUSA
Computer Design & Integration, LLC
Computer Science Corporation
Comminuity Brands
Conair Corporation
Concord Buying Group, Inc.
Confirmit, Inc.
Connecticut Community Bank N.A.
Connecticut Natural Gas
Context Media, Inc.
Continental Motors, Inc./United Auto Group, Inc.
Continuing Education Alliance
Cooley Group
Cornell University
Country Club of New Canaan, Inc.
Coventus
Crestwood Advisor
Davis Selected Advisors-NY, Inc.
DCW
DATTO, Inc.
Deloitte Touche Tohmatsu Ltd
Design Within Reach, Inc.
Diageo
Diageo Americas Supply, Inc.
Diageo North America, Inc.
Dick's Sporting Goods, Inc.
Dillards, Inc.
Discover Financial Services
Dollar Shave Club
Doyle Insurance
Duke University

EDPA
Eastern Company
Eastern Computer Exchange
EBP Supply Solutions
Ecolab
Edgerton'
Edgewell Personal Care
El Grande Inc.
Electrical Source Holdings
Emerald Lake Capital
Employee Matters, Inc.
Emcor
Encompass Digital Media, Inc.
Energizer Holdings, Inc.
Energy East Management
Entergy
Essential.com, Inc.
Everest Insurance Co.
Eversource
Exela Techologies
Factset Research Systems
Fairfield Board of Education
Fairfield Bush & Co.
Fairfield Public Schools
Fairfield Research Group
Family Strong CT, LLC
Felner Corp.
FIS
Field Point Private Bank & Trust
Finastra Technology
First County Bank
First Trust
Fischer Technologies Corp.
Florida Power & Light Co.
Foot Locker
Foresters Investment Management Co.
ForeverMark DeBeers
Forehand
Fortis Capital
Forum Plastics LLC
Foundation Source
Fundfire Magazine
Fuju Photo Film USA
GK Mechanical Systems, LLC
Gamma Aviation
Gartner Inc.
GE Capital
GE Consumer Finance
GE Financial Assurance
General Electric
GE Healthcare
General Electric (NBC)
General Re Services Corp
General Supply & Services Inc, (Gexpro)
Genesis Healthcare
George Weston Bakeries, Inc. (BIMBO Bakeries USA)
Glencore, Ltd.
Global Gold Corporation
Google
Graham Capital Management LP
Gray Brothers Wild
Granite Peak Asset Management LLC
Greater Bridgeport Regional Council
Green Chimneys Children Services, Inc.
Green Cross, Inc.
Greenwich Boys Club
Greenwich Capital Markets, Inc.
Greenwich Country Club
Greenwich Hospital
Greenwich Housing Authority
Greenwich Medical Spa
Grenade, LLC
GSK Pharmaceuticals
Guild Hall
HRGI, Inc.
H&T Waterbury, Inc.
Harbinge
Harsco Laboratories
Hartford Courant
Hartford Healthcare Corporation
Hartford Life & Accident Ins. Co. of America
Hartford Board of Education
Hartley and Parker
Harvest Healthcare, LLC
Hawthorne Savings
Hayden Products
Health Career Academy
Healthcare Royalty Partners, LP
Healthcor Management
Henkel Consumer
HHBrown Shoes, Inc.
Henry Schein
Higgins Real Estate
Hilco Industrial, LLC
Hill & Knowlton Strategies
Holland America Lines, Inc.
Houlihan Lawrence
Housing Authority of Town of Greenwich
Hubbell
Hudson National Golf Club, Inc.
Hyperion Solutions Corp. I3Mobile
IBM
IDTechEx
Ideal Ventures CT
IHS Markit Ltd
Indian Harbor Yacht Club
Inchcape Shipping Services
Inseego.com
Insperity
Interactive Advertising Bureau
Interactive Brokers Group
Integrated Cyber Solutions
Inter-Con Security
International Scientific Communications, Inc.
International Marina Group
Intuit
ITT Federal Services
IW Microwave
JT Farm
J Crew
Jackson Laboratory
Janus
Jazwares, LLC
JCrew
Jefferies & Co Inc.
JET
Johnson & Johnson
Jones New York
Jones Retail Corp.
Kahan Steiger & Co.
Kemper Insurance
Kid Focus
Knights of Columbus
Knight Securities
Kodak Polychrome Graphics
Kraft Powercon, Inc.
K.W. Griffen Co. Inc.
KPMG
Labatt's USA, LLC
LabCorp
Larsen & Toubro Infotech
Lee Company
Legacy Bank of America Pension Plan
Liberty Mutual
LifeCare, Inc.
Lift Wellness Group
Live Action
LMP Motors
Loop Capital Holdings, LLC
Louis Dreyfus Corporation Louise Blouin Media, Inc.
Lowes Companies
Lukoil Pan Americas LLC
Luxoft, USA, Inc.
M&T Bank
Mahle, Inc.
Manhattan Motorcars, Inc.
Manpower
Manulife Financial
Maplewood Senior Living
Marsden Services, LLC
Marex Spectrum
Marks Bros Stationer
Martin Hamlim
Mass Mutual Fiancial
Med3000, Inc.
Mednick
Mercator Software
Memorial Sloan Kettering Cancer Center
Mercy College
Merrill Lynch & Co.
Metlife
Metropolitan Life Insurance Co.
Miami International Holdings
Microland Ltd.
Mineshare USA/WPP PLC
Mitsubishi Heavy Industries, Ltd
MKM Partners LLC
Modem Media
Moffley Media
Mirlon Technologies
Mohegan Holding Company
Moore Corporation Limited
Morgan Stanley
MNEMO
MRC Media
Museum of Jewish Heritage
Mutual of Omaha
Mutual Security Credit Union
MX1
MZ Berger
Naked New York LLC
NASDAQ
National Conferencing Inc.
Nationwide Financial
Natixis
Naugatuck Pediatrics, LLC
Navig8 Chemicals America, LLC
Nebraska Energy Federal Credit Union
NielsenIQ
Nestle Waters
New Haven Board of Education
New Horizon Enterprises, LLC
New England Fertility Institute
Newtown Rehabilitation and Healthcare Center
New York Life
North America Neurostructures
Nikko Alternative Asset Management
Nineth Ways
Nine West
Noble Americas, Corp.
Norstar Chartering
North Mill Equipment Finance
Northeast Cosmetology Inc.
Norstar Shipping
Investment
Norwalk Hospital
Norwalk Public Schools
Northwestern Mutual
Novartis
O'Reilly Media, Inc.
Oaklawn Cemetery
Ocean Link, Co., LTD.
Olin Corp.
Ortho Connecticut
Outcome Health
Oventrop Corp.
Office of Inspector General
Okta.com
Oxford Health Plans, Inc.
ONS
Oxford University Press
Paramount Group
Partner Re
Paul Revere Life Insurance Company
Patriot Bank N.A.
Parexel
Paychex
PCS Nitrogen Corp.
Pediatrics Associates of Connecticut P.C.
Pentair
Peoples Bank
Pepsi-Cola Sales & Distribution
PepsiCo Beverages North America
PepsiCo International, Inc.
PepsiCo, Inc.
Performance Physical Therapy of CT
Perkins & Will
Philips Healthcare
Philips North America, LLC
Philip Morris
Phoenix Surgicals, LLC
Phoenix Marine
Pinnacle Funds Services, LLP
Pitney Bowes, Inc.
Plus Media
Point72 Asset Management
Point Five Managed Services LLC
Potoo Solutions
Praxair Linde
Premier World Wide
Presscott Associates Ltd.
Priceline Group
Priceline.com
PricewaterhouseCoopers
Primed LLC
Primedia, Inc.
Production Resource Group
Protection One
Private Equity Capital Corp.
Prudential Life Insurance
Pryor Cashman LLP
Publicis Groupe
Public Health Institute
Public Library of Science
Purdue Pharma
Quest Diagnostic
Quinta
Rallybio
Raymundos Food Group
Rare Life Solutions
RBS Citizens NA
RBS Holdings USA Inc.
RBS Securities Inc.
Regus Management Group
Regional Hospice
Reliance Standard
Revention, Inc.
Revlon Consumer Products
REXEL, Inc.
Rifiniti, Inc.
Rings End Lumber
Rollease Acemedia, Inc.
Royal Bank of Scotland, PLC
RCN Capital
RVI America Insurance
SPB Homes
Saks Fifth Avenue
Samsung Electronics America, Inc.
Sandy Hook Promise
Sanofi Pasteur
Save The Children
Scalzo Property Management
Schneider Electric
Scrollmotion, Inc.
Sears Roebuck & Co.
Seersite
Seitz, LLC
Sequin AR
SGS
Shakespere's Garden
Signature Brands, LLC
Signet Star Re, LLC
Signify Health
Sikorsky Aircraft
Sizmek
SL Financial Services Corporation
Smith Barney/Citigroup
Smith Brother Insurance
SNET/SBC/ATT
Soul Entertainment
Southern Graphic Systems, LLC
SPB Homes
Specialized Education Services of Connecticut
Specialized Bicycle Components
Spectrum Enterprise
Sphera Solutions, Inc.
Spot-on-Networks
SPRINT
St. Vincent's Hospital
St. Vincents Medical Center
Stamford Board of Education
Stamford Health Dept.
Stamford Health Systems
Stamford Hospital
Stamford Medical Group
Stamford Spine, LLC
Stanwich School
State Street Bank
State of Connecticut
State of Connecticut Disability Retirement
Step Up Behavioral Care PC, LLC
Steven Winter Associates
Stolt Neilson
Stora Enso North America
Strategia Investors Inc.
Stuz Driveway Sealing Inc.
Subway Restaurants
Subway Franchise World Headquarters
Summerhaven Investment Management LLC
Sun Life Assurance Company of Canada
SUNY Downstate Medical Center
Survey Sampling International LLC
SWIFT
Symphony Wireless
Symmetry Partners, LLC
Synchrony Bank
Talem Health, LLC
Target
TD Bank
Tero Design Holdings, LLC
TFO USA Ltd.
The Clubhouse
The Corporate Executive Board
The Country Club of New Canaan, Inc.
The Hartford
The Jackson Laboratory
The Residents at Selleck's Woods
Thurston Foods, Inc.
Tiffany & Co.
TIGHtico, Inc.
TJX Companies (TJ Max)
Texquant
The Town of Greenwich
Thor Specialities
Tourmaline Partners LLC
Towers Perin
Town of Fairfield, CT
TriTech Communications
TNS Group
TR Paul, Inc
TRB Advisors, LP/TRB Capital/MBRE Management
Triangle Community Center
Tribune Company
Trilegiant Corp
TriTech Communication
TruChoice Financial Group LLC
Trumbull Board of Education
Trustmark Companies
TYBRIN Corp.
U.S. Fence Soultions Company, LLP
UBS Warburg
Unilever
Union State Bank/Key Bank
United Healthcare
United Services, Inc.
United Technologies
University of Connecticut
University of Dayton
Unum Provident Corporation
US Investigative Services, Inc.
Valley Emergency Medical Services
Valley Green, Inc.
Valor Global
Vandegrift Forwarding, Inc.
Vanderlande
Vedanta Bio Sciences Inc.
ViacomCBS
Vincent Palumbo Salon
Vineyard Vines
Visiting Nurse Services & Hospice of Suffolk, Inc.
Vision Hotels
Voya
VSBLTY
VSTEP North America, Inc.
Wachovia
Wackenhut Corporation/G4S
Walker & Dunlap
Walmart
Warner Media, LLC
Waterbury Hospital
Watertower Research
Wells Fargo
Western Global Airlines, LLC
Weston Public Schools
Westport Public Schools
Whitney Group LLC
Wieland Dental USA
William Raveis Real Estate, Inc.
Williams Sonoma, Inc.
William Charles Construction Corporation
Winweb Integrated Network
Wizard Universe
Wolters Kluwer
Women's Health Connecticut
Woodbridge School District
World Fuel Services, Inc.
World Sales Solutions, LLC
World Wide Technology
World Wrestling Entertainment
W.R. Berkley Corp.
WR Grace
WWE, Inc.
Xerox Corp.
Xpedior, Inc.
XSpine/Xstant
Yale New Haven Health Systems
Yale New Haven Hospital Cornell Scott-Hill Health
Yale School of Management
Yale University
YMCA
Z Medica
ZenSar Technologies
Zillion Group
Zotos International Inc.
If you need more information about the Companies We Have Worked Against, please contact Carey & Associates, P.C. at info@capclaw.com.
Client

Testimonials
Mark and his team at Carey & Associates are incredibly knowledgeable about Employment Law and have walked me through every step of the way. Their approach and guidance has been extremely effective in dealing with my case. They instill a sense of confidence by laying out the facts, caselaw, and risk assessment to help make well informed decisions. I would highly recommend them to anyone looking for an Employment Attorney.
J.K.
Contact us for more
Information