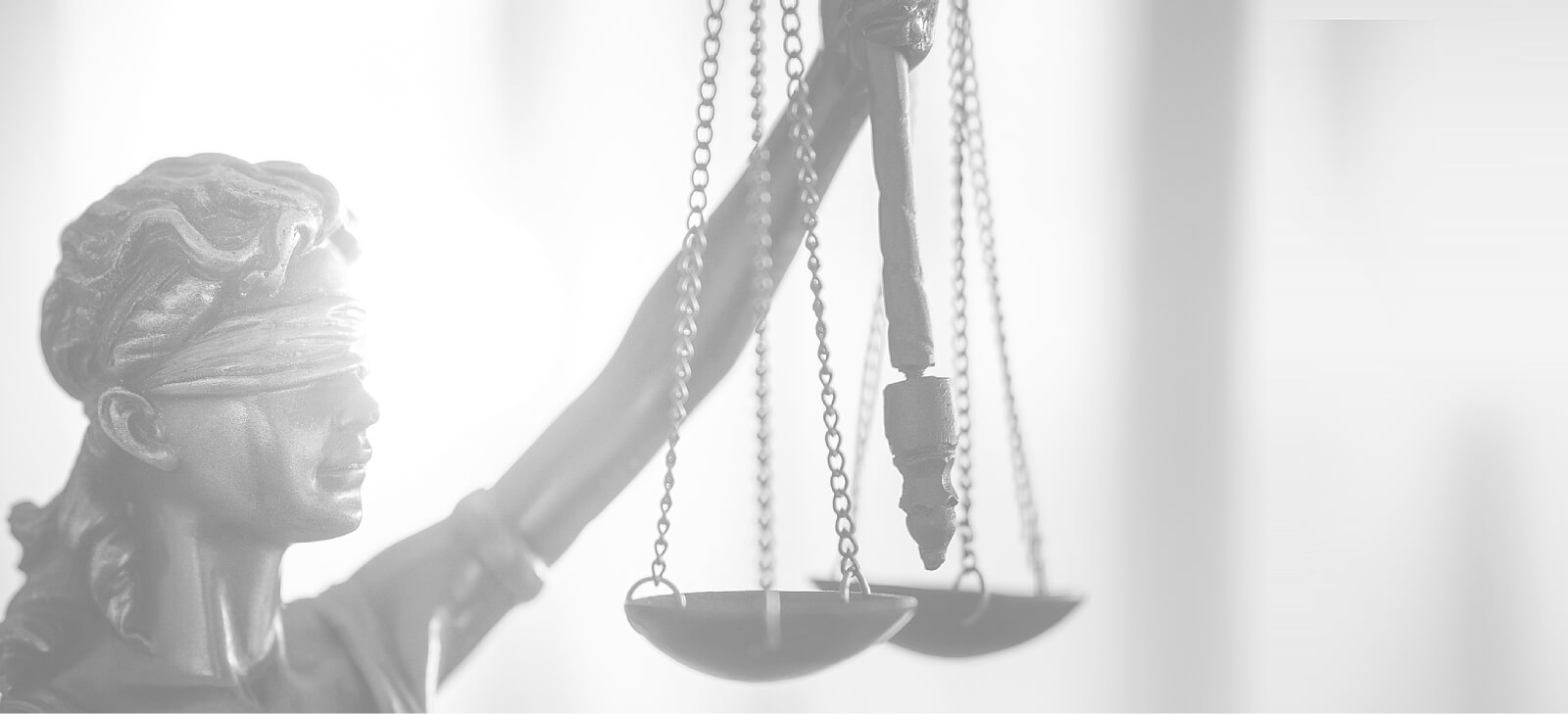 Client Testimonials
Hear from OUR SATISFIED CLIENTS
These are testimonials Carey & Associates P.C. has received from clients over the past 25 years we helped through severance negotiation, sexual harassment cases, wrongful termination, age and gender discrimination cases and various other areas we cover in employment law in Connecticut. Client testimonials are a critical element in your figuring out why to Carey & Associates PC to represent you in your employment law case. If you spend the time to read through these client testimonials, you will discover common threads between the great number of reviews we have received. I will let you come to your own opinion about those commonalities in how we represent employees and executives every day.
If you feel you need an employment lawyer to help you through your current situation, give us a call today at (203) 255-4150 or email at info@capclaw.com.
Carey and associates has provided exceptional service to me in an employment matter that has far exceeded my expectations.

Mark personally managed my case and was extremely timely in his recommendations as well as initial Documentation and contact with the employer.

The outcome has exceeded all expectations that were set out and it was a pleasure working with Mark and his team. He knew exactly the strategy that would be most effective and executed it flawlessly. I am extremely impressed with this firm and would recommend them to anybody in need of an employment attorney.

RP
I would like to thank you and your team, for performing such an outstanding job, at every possible level, during my recent legal situation. From the first time I called and spoke with you with an overview of my predicament, until the final settlement was executed (successfully I may add), I always felt that I was in good hands with your firm. Everyone in your office, yourself included, were always; responsive, approachable, knowledgeable, pragmatic, ˜good listeners', strategic and extremely professional and focused on the prize. As we all know, I initially contacted you with an extremely difficult case and I was in an untenable situation. You were realistic in your assessment of the circumstances and of the potential difficult process that would lay ahead, should I proceed. I can't say enough about Jill Halper, she is a Rockstar and I will always be thankful to her. Jill was focused, committed, creative, strategic, likeable, accessible and Jill instilled a real sense of confidence during both the highs and the lows. We ultimately prevailed and the outcome was very much in our favor. Of course, each case is different on its own merits and one can never predict how things ultimately will turn out. All I know is that the settlement far exceeded my expectation.

I strongly recommend that anyone who would find themselves in a similar legal situation to contact Carey & Associates for a consultation. Feel free to have anyone contact me personally regarding my experiences with your firm. It was a very positive experience given the circumstances. Thank you again, I shall forever be in your debt.

J.C.
Mark and his team at Carey & Associates are incredibly knowledgeable about Employment Law and have walked me through every step of the way. Their approach and guidance has been extremely effective in dealing with my case. They instill a sense of confidence by laying out the facts, caselaw, and risk assessment to help make well informed decisions. I would highly recommend them to anyone looking for an Employment Attorney.

J.K.
After being placed in a very scary and difficult situation by my previous employer, I was lucky enough to be recommended to Mark Carey and his team. The whole experience was so much easier on me because of them. I'd HIGHLY recommend them to anyone in a similar situation and would use them again if the need ever arose. Friendly and courteous, patient and caring. Their work is very thorough and they listen to your concerns with undivided attention and expertise. They handle the case with total professionalism and urgency. I rate them as an A+.

R.M.
My career, my future and the security of a family were all turned upside down by the actions of a trusted employer. I was blindsided, unfamiliar with my rights and worried about the corporate intimation I knew would follow should I take a stand. I was frozen.

A family friend insisted I meet with Mark Cary and his team in Southport. Mark was empathetic but clear and direct, his associates thoughtful, thorough and effective. Mark set a level of expectation and then exceeded it. He and his team did everything they said they would and more… they fought for us, for the injustice, like we were their only client. How often does that happen? I can't say enough about Mark, his team and all that they did for us.

K.M.
This is an extremely professional law firm. Mark and Liz prove to be very knowledgeable in their respective areas of practice. They have made me feel very confident and comfortable with their capabilities in handling my case. Highly Recommended !!

A.C.
I am the CEO of a company and turned to Carey & Associates for help when an employee tried to take advantage of us. Mark C. and Jill S. were very professional and gave us great advice and protected us. I consider them to be a true asset to our firm as we navigate the stresses of properly managing human resources in the current environment. Their communication is always crystal clear and they always place our best interests as their utmost priority. I would not hesitate to recommend them to anyone looking for legal representation for any employment matter. They are truly experts.

R.S.
I was in a very difficult situation in my job, my career and my life. It was a case of sexual harassment and gender biased wrapped in one big tangled knot. It was my choice whether I should pursue legal action or whether I should navigate an amicable resolution. I did not opt to take legal action. Instead, Jill Halper guided me through an informal negotiation process which won me an amicable separation with an open ended consulting arrangement that will keep me busy as I get back in the game again. The knowledge and experience they communicated to me during this life-episode confirmed that there were indeed injustices that could have been recompensed had I made that personal choice. That was good enough for me and I did not want to hurt my boss who is my friend. I am confident I'll be back in the game soon anyway. If I am ever in the position to hire outside counsel for my firm, I would solicit Carey & Associates before any other.

T.P.
Mark and his business associate Jill are very knowledgeable and competent in employment law practice. In my particular case, not only did they take their time to understand my unique situation and need, but they were effective at outlining a good strategy and executing against it. Mark and Jill are approachable and responsive. I would highly recommend their services.

P.Z.
Excellent and professional service. I am a relatively new client and so far, I have been extremely impressed by the knowledge, professionalism and guidance received. Bills have been on the spot and they made sure to guide me through all steps to protect me. It's nice for a change to see that the client comes first as my law firms forget that. Thank you Liz for all the work and even more looking forward to when this project is in the books. For anyone out there looking for a lawyer to represent you in labor field, this is a great firm.

S.M.
I am in my late 50's and was recently a victim of one of the many waves of restructuring by my company after nearly 10 years of service.

The company offered a fairly minimal severance package, which I felt was particularly unsatisfactory given that my performance had always be exemplary and well documented in reviews throughout my tenure with the company. I was upset by the offer, but not sure what could be done about it, so I followed a recommendation from a friend to have a meeting with Mark Carey. After seeing some very good credentials on the internet, I gave Mark a call to schedule an appointment. After meeting with Mark, I knew that he would be the attorney I wanted to work with to take my case, given his command of the law and his perspective on how the situation should be handled. Mark guided me through all of the challenges and provided excellent counsel through the months he worked with me. And the end result was that he was able to negotiate a settlement that was nearly double what the company had originally offered. I would give Mark the highest of recommendations for anyone needing an employment attorney. He is a straight shooter, who has a real understanding of how to navigate through difficult situations. And he is a pleasure to work with while he fights hard to get the best possible outcome for his clients.

D.E.
I was facing a difficult legal challenge with my employer, and I interviewed several firms until receiving a reference for Mark's practice from a top financial attorney. The differentiators that set both Mark and Kirsten apart from the rest were brilliantly clear from our first meeting. They listened to the details, both in the words, and in between them. They have true mastery of the law and case histories and they stay abreast of new and pending cases, decisions, and legislation, at the local and national level, as well as the social and political trends that influence the legal process. They have years of outstanding experience and performance. They personally know, and are adept at working with, the people and the delicate nuances of the processes, the mediation systems, the commissions and agencies, the courts, and all the other law firms. I was carefully guided and informed every step of the way and I was consistently impressed with the level of attention I received, the promptness of their actions and feedback, and the outstanding quality of the research and writing for the documents and communications they produced to fight for my case. Mark and Kirsten also forged genuine, caring professional relationships with me, a vital lifeline during the difficult and emotional moments that accompanied my case. When it came down to the tough negotiations, Mark was both strategically and tactically outstanding. I am completely satisfied with the results, grateful to have Mark, Kirsten and Diane as my friends, and most willing to recommend Mark's firm to anyone needing the BEST of employment law representation.

K.G.
My experience working with Mark Carey was no less than life changing. His extensive legal knowledge and experience coupled with an uncompromising dedication to doing the most thorough work possible lead to an outcome that I could never have imagined. All done in a timely manner, he set forth open lines of communication that made me comfortable with every part of an uncomfortable legal process I was endeavoring to rectify. I thank him humbly and gratefully and have already recommended him to others as someone who I consider an expert in his field and will continue to do so.

R.M.
When I was in need of an attorney's advice, Mark's expert knowledge on the issue in question and his sincere and strong interest in helping his clients was immediately evident. Mark is very personable and his direct and pragmatic approach to my specific issue proved invaluable. It felt more like I was asking a friend for advice than a lawyer I had just met. I've recommended Mark to many others and will continue to do so whenever I'm asked for the name of a great attorney.

J.B.
Mark helped me as I was transitioning from a corporate world into retirement " his insights and guidance were invaluable. His contributions to me and my family are still being recognized 10 years later. He was extremely professional and detailed. I highly recommend Mark.

S.G
A true professional! Mark provides great support, advise and a Winning strategy for his clients. He helps his clients understand the 360 view of a claim or legal case. Mark will guide you through the legal process, explain the law, strategy and risks in your case. More importantly, Mark has a genuine concern and interest in your overall success. I would refer Mark to any of my business clients or colleagues.

A.C.
I was referred to Mark on an employment matter. He jumped right on the case and quickly brought himself up to speed. Mark works in a highly efficient and effective manner. He also knows his subject matter quite well. I found Mark would always consider the most practical and cost effective solutions to legal challenges, which I very much appreciated and respected. I would certainly recommend Mark for employment law work.

M.F.
Mark was instrumental in obtaining a positive result in negotiations with my employer. His advise was insightful, he responded very quickly when documents need to be changed, and his knowledge of employment law was a useful resource. I would highly recommend Attorney Mark Carey to anyone undertaking employee/employer negotiations on either side of the table.

V.G.
Mark Carey simply believed in me and my rights governed by the laws of this great nation, that protect the working class. His out of the box thinking and persistence allowed me to have the confidence to take on a corporation who did not follow the laws. My sincere gratitude to the Carey Law firm team for giving me the next chapter in my life and for sticking up for the worker who just wanted to always do his best in a corporate environment that was made for movies not reality.

M.S.A.
Mark is a superb attorney who will fight for his clients' rights as long and as hard as they want him to … he has enormous knowledge and expertise and explains the law in a manner which helps employment law in the US make some sense. I HIGHLY recommend him.

M.T.
I am so grateful to have been referred to Mark Carey. His impressive breadth of knowledge and expertise in the specific field of employment law was just what I needed and he championed my cause throughout the entire negotiation process. He was extremely attentive and was always available via telephone and/or email. What I appreciated most was his proactive nature. He kept everyone on their toes! I don't think I would have been as pleased with any other firm for my particular case.

K.N.
Mark Carey is an employment attorney who is unlike most. He is big enough to take on the most difficult cases but small enough to take your personal needs and concerns into account. He has been specializing in employment law for many years and because of his vast experience he has been able to gain the respect of many of his constituents in his field. I can easily recommend Mark's work to any of my friends as I have done many times already.

J.F.
I don't know how I can ever thank you enough for having been my advocate… your supreme lawyerly skills, your immeasurably hard work, your compassion and understanding, as well as your belief in me, your integrity and tenacity- all you have so unnecessarily given, have brought us to this final victory! I was so fortunate to have found you.

U.M.
He is a good, kind, compassionate person that needs to be with us for a long time.

D.W.
Exceptional at his task. Gets results for his clients, professionally and passionately.

N.S.
I wanted to take the time and acknowledge to you my deepest appreciation for the work you performed on my behalf. While your firm was not located in my immediate area the representation rendered far exceeded that of any firm I have worked with locally or otherwise. This combined with the efficiency in your communication and caliber of your work made it possible to move forward to a beneficial conclusion rapidly and impiously. As issues developed I found your ethics and standards of professionalism a consistent pleasure.

L.S.
As you know, I came to your office facing a very uncomfortable employment situation which needed to be addressed immediately. You essentially dropped everything and proceeded to work with me throughout the afternoon and late into that evening to resolve the situation. Not only did you go above and beyond my expectation, you did it in a very pleasant and courteous manner. Your representation of me in another employment situation for a new position-which turned out to be a very thorny negotiation- was also handled most impressively. When I was ready to fold, you had me stick to my guns and we got almost everything that I originally wanted. I like the efficient way in which you operate. You make excellent use of email and are almost always available for a quick phone call. From my viewpoint, client is service is definitely a priority for your firm. Your billing practices are very fair and I never felt ˜nickel and dimed' by you unlike other lawyers with whom I have dealt. And, your office location is very convenient.

R.N.
It's not illegal to treat good people poorly. It's perfectly acceptable to terminate someone because they are smarter or better qualified than their boss. Mark Carey was compassionate, tenacious, dedicated, brutally honest and willing to fight for me as far as I wanted to go. He also personally went out of his way to help me because he wanted to. The appreciation and gratitude I have for Mark and his staff is deep. Mark is a good guy who is willing to go to battle for you. I would use Mark again if I needed to.

K.M.
Mark helped me negotiate a contract a couple of years ago with a great result. He has a real ability to simplify terms in a way to include maximum cooperation and in the process became a good friend. I highly recommend his work!

J.C.
Client

Testimonials
Mark and his team at Carey & Associates are incredibly knowledgeable about Employment Law and have walked me through every step of the way. Their approach and guidance has been extremely effective in dealing with my case. They instill a sense of confidence by laying out the facts, caselaw, and risk assessment to help make well informed decisions. I would highly recommend them to anyone looking for an Employment Attorney.
J.K.
Contact us for more
Information