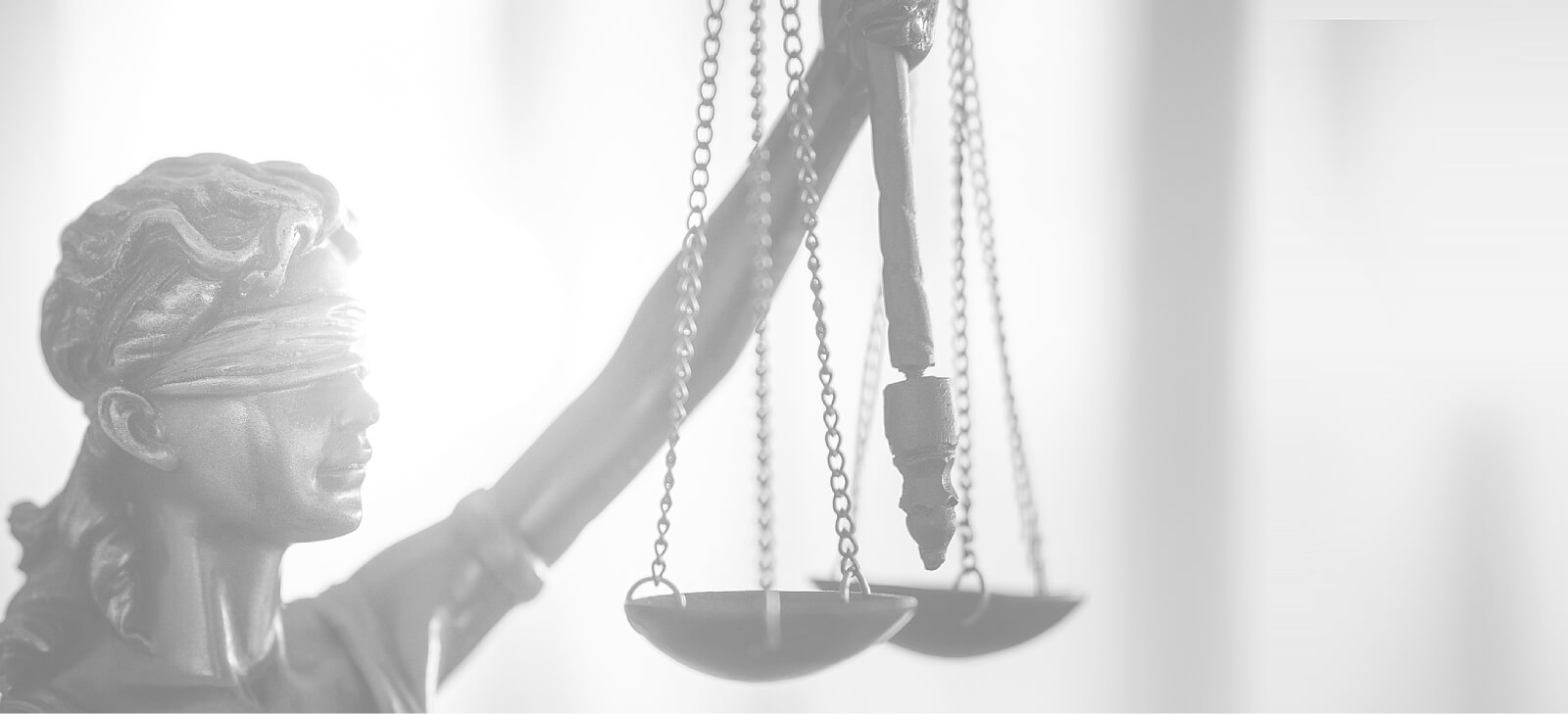 Employment Law Practice Areas
EMPLOYMENT LAW PRACTICE AREAS
Carey & Associates, P.C. provides representation to employees and executives in the following areas.
Please click the links below to learn more our Employment Law practice areas or contact Carey & Associates, P.C. at info@capclaw.com or call (203) 255-4150. We designed the following Employment Law Practice Areas as a quick way for you to navigate the various employment topics/issues you may be interested in. The Employment Law Practice Areas provide basic information about the firm's individual practice areas and then provides more in depth coverage through lengthier articles that explore the issues litigated in the firm's Employment Law Practice Areas.
EMPLOYMENT COUNSELING
Carey & Associates P.C. provides employment counseling to help employees and professionals with all aspects of their current employment development and beyond the attention of the employer. Mark Carey has spent the past twenty-five (25) years only advising and litigating employment cases from the employee/executive perspective and has seen almost every possible work situation, from the basic to the bizarre.
PREGNANCY DISCRIMINATION
You are protected against pregnancy discrimination during and after your pregnancy. The employer must accommodate your pregnancy issues and requests for a flexible work schedule, need for a clean and private lactation room, pregnancy leave and your return to work in the same position as before you left. A majority of our attorneys are working mothers, so they get pregnancy discrimination.
Please contact us to discuss your case.
AGE DISCRIMINATION
If you are over age 40 you are protected against discrimination based on your age. Employers cannot condition your job based on your age, but they always do. We know this and have discovered all the nuances of how age discrimination occurs, we can see the patterns in every story. A majority of age claims occur to employees ages 50-65, this is the age range when companies view these employees as too expensive from a compensation and benefits perspective. Like clockwork, employees will build trumped up subjective complaints about well-regarded employees and replace them with substantially younger ones. But beware, not all state and federal age discrimination laws are the same. Under federal law, employees must demonstrate that their age was the primary reason why they were fired or otherwise adversely treated. Think 85% or better that your age was the issue. However, under many state laws, the burden is much lower, employees must only show their age was a substantial motivating factor in the employer's decision making. Think of a 51% chance or better that your age was the issue.
Please contact us to discuss your case.
SEXUAL HARASSMENT AND GENDER DISCRIMINATION
No one can sexually harass another employee while at work. Sexual harassment can take the form of conditioning sex in exchange for favorable treatment at work, sexually hostile comments made in the work environment, unwelcomed touching and favoring one gender over another. Simply, it's immoral, wrong and illegal. However, companies are not interested in protecting you, only the business. You need to connect with Carey & Associates, P.C. and find out how to protect yourself before something adverse happens to you at work. Prevention is better than losing your job because you complained about sex discrimination against your employer. If you empower yourself with the law, companies are defenseless.
Please contact us to discuss your case.
RACIAL AND NATIONAL ORIGIN DISCRIMINATION
It is illegal to treat employees differently because of their race and national origin. It is rare to hear comments of a racial tone and more common to find subsurface discrimination taking the form of disparate treatment favoring one race or national origin over another.
Please contact us to discuss your case.
SEXUAL ORIENTATION AND TRANSGENDER (LGBTQ)
It is now illegal for employers and co-workers to discriminate against you at work due to your sexual orientation and transgender status. Although attitudes are slow to change, you can be assured that your rights will be protected when you work with Carey & Associates, P.C.
Please contact us to discuss your case.
FAMILY MEDICAL LEAVE
Under state and federal law, employees are allowed to take family medical leave up to 12 weeks and sometimes longer under various state laws. All you need is a medical condition or a family member who is affected by a medical condition to obtain a leave of absence. But do not stay out too long your as your job will not be protected after 12 weeks. Carey & Associates, P.C. attorneys understand the entire process and can make it easy to understand.
Please contact us to discuss your case.
DEFAMATION
When your employer or coworker makes a knowingly false statement in writing or verbally about you, it is called defamation. Unless the statement is a true fact, an opinion, or based on work necessity, you can hold the employer and coworker liable in the event you lose your job or experience a similar adverse event.
Please contact us to discuss your case.
RELIGIOUS DISCRIMINATION
Employers cannot discriminate against employees because of their religion and must accommodate religious practices. If you are being treated differently at work because of your religion or religious practices, we can provide a strategy to meet your goals.
Please contact us to discuss your case.
RETALIATION DISCRIMINATION
Once you have complained about discrimination you have engaged in what is referred to as protected activity. Any adverse action that your employer takes against you after this point could be used to demonstrate that it was taken in retaliation for your engaging in this protected activity.
Please contact us to discuss your case.
DISABILITY DISCRIMINATION AND REASONABLE ACCOMMODATION
Carey & Associates, P.C. has been handling disability discrimination and accommodation claims for more than twenty years. If you are disabled and your employer is treating you differently because of your disability or your need for reasonable accommodation, we can level the playing field with your employer. We believe in keeping clients employed and we will try any strategy to achieve this goal.
Please contact us to discuss your case.
SEPARATION AND SEVERANCE NEGOTIATION
Carey & Associates, P.C. provides comprehensive severance representation to executives and employees. Severance negotiation involves understanding each party's respective interests, expectations, legal positions and financial incentives. This is a business transaction and should not be confused with a legal battle. The end result is a complete waiver and release of your claims.  You have to maintain a play to win attitude during severance negotiations and we can help get you there.
Please contact us to discuss your case.
EXECUTIVE COMPENSATION AND EMPLOYMENT CONTRACTS
We represent executives and partners in contract negotiations for both public and private company employers.
We also handle breach of contract claims brought by employees and executives against their employers. You will need an attorney to examine the employment agreement and the underlying facts leading up to the dispute to properly evaluate your claims. Often we can avoid litigation and reach a settlement with the employer.
Please contact us to discuss your case.
WAGE AND OVERTIME CLAIMS
You have a legal right to be paid the federal and state minimum wage and to receive overtime compensation for all hours over forty hours per week. Employees must keep track of their hours if they believe they are not receiving the correct level of pay, as many employers may not. We also see misclassification of employees as salaried workers who should be paid hourly.
Please contact us to discuss your case.
WHISTLEBLOWER AND RETALIATION CLAIMS
Our clients are typically in the best position to report on workplace fraud and abuse. But when they do, they are the first employees to be terminated or adversely treated. There are state and federal laws that protect employee whistle blowers against retaliation and we seek to enforce them. If you have experienced the cold shoulder at work or worse have been fired, please contact us to discuss your case.
PENSION AND DISABILITY BENEFIT LITIGATION
We provide representation to employees related to their pension and short and long-term disability benefits under ERISA (Employee Retirement Income Security Act). If you have been denied benefits, we can help sort out the issues and assist in reinstatement benefits. We understand the administrative claims process and what each case requires to reach a successful resolution. It is important, if not critical, to retain us when the claim is made or denied; proper documentation and evidence supporting the claim must be filed before an appeal is filed.
We have dealt with the following medical disabilities: chronic fatigue syndrome, fibromyalgia, multiple sclerosis, cancer, Parkinson's disease, early onset ALS and other complicated medical conditions.
Please contact us to discuss your case.
NON-COMPETITION AND NON-SOLICITATION AGREEMENTS
We cannot stand non-competition and non-solicitation agreements and make every attempt to remove or void them whenever possible. These agreements are unduly restrictive and hurt employees and the economy. No employee ever voluntarily agreed to these agreements, they are forced on our clients on a take or leave it basis. Our clients never negotiated the terms of the non-compete and often had very little time to review them long-term. We often file suit in court to declare the agreements void because they are unreasonable in their time frame, overreaching on their geographic scope and just simply restrict our clients from working in their chosen profession.
Please contact us to discuss your case.
WRONGFUL TERMINATION FROM EMPLOYMENT
Wrongful termination is a commonly used phrase that refers to a variety of circumstances where the employee claims a violation of state and federal anti-discrimination laws, violation of state and federal whistle blower protection laws and breach of employment contracts. You will need to hire an employment attorney to review your factual narrative in order to determine if you have a claim. Carey & Associates, P.C. will investigate your claim and develop a strategy to present the case to the employer in an attempt to reach a resolution. We also develop the case for litigation in the event early settlement discussions fail.
Please contact us to discuss your case.
Client

Testimonials
Mark and his team at Carey & Associates are incredibly knowledgeable about Employment Law and have walked me through every step of the way. Their approach and guidance has been extremely effective in dealing with my case. They instill a sense of confidence by laying out the facts, caselaw, and risk assessment to help make well informed decisions. I would highly recommend them to anyone looking for an Employment Attorney.
J.K.
Contact us for more
Information